If You are looking to buy a Used Cisco Access Point at low prices. Then you are on the suitable way!!!.
Refurbished Cisco Access Points are Costly, but Green It Soluzione offers this Cisco Networking equipment at the lowest budget.
So if you want: Best Second-hand Cisco Access Points.
Want to know details, advantages, applications, uses features about these networking gadgets.
Read Out the entire characterization.
A Complete Guide To Buy the best Refurbished Cisco Access Point
Access Point Access Point is a device that allows wireless communication. Wireless access points permit wireless devices like routers to connect to wired networks. Standalone, multifunctional, and Controlled access points are the different types of access points. These access points are lightweight alternatives to routers. There is a significant difference between routers and access points. Routers are suitable for homes or small offices and have limited coverage area or range.

Access points are required when there is a need for more comprehensive longer-distance internet connectivity. Access Point has a maximum transmission distance than routers. Tp-link and Cisco Access points are mainly used devices in the market. Sometimes people also prefer Repeater, having a higher transmission coverage area for radio signals. You can connect to Green It soluzione for any Networking device. We sell out the best Used Cisco Access Points in Mumbai, Andheri.
Checkout:
Low price Used and Refurbished Servers
.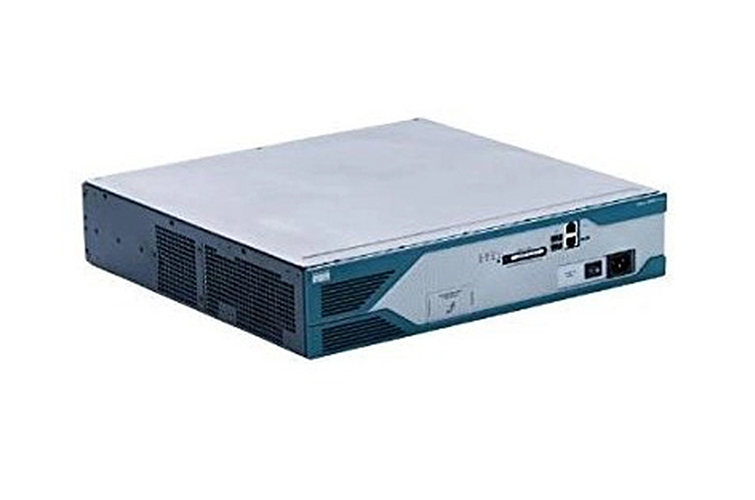 Access Point Range
The Access Point is a device that transmits and receives signals from and to other devices within the wireless network. Access points are network devices that provide wireless devices with a sign and connectivity to the network via wire.

Connecting routers can configure these access points to their ethernet ports.
Call Now
Wireless Access Point
A Wireless Access Point (WAP) is a networking device commonly used in small company's homes and offices. In other words, an access point is a router that has a power cable that lets you connect wirelessly to the internet. These access points are connected to modern switches, hubs, or servers.

These Access points offer wireless Internet connectivity to devices placed inside the building. The wireless signal of the access point is amplified to create a more vital alert for all your devices. Generally, these wireless access points have an extended coverage distance and range than routers. The purpose and goal of the wireless access point are to offer a high-bandwidth Wireless Internet connection. This device is ideal for a desktop, laptop, or phone.

The wireless access point is used for home. Access points contain multiple ethernet ports through which routers and servers can connect. The wireless access point price in India is costly. That's you can purchase the suitable Refurbished Access point at low prices.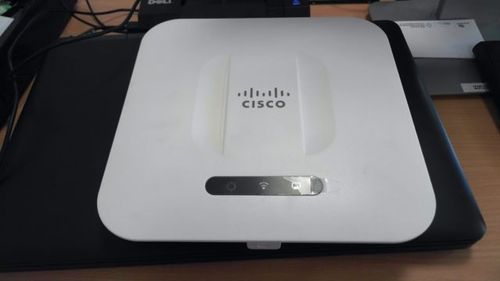 Uses of Cisco Access Point
Access Point is used in offices, malls, schools, small companies, and home environments. The Access Point is also known as AP and is situated in a central area like a home or office to give wireless coverage to an extensive area.

The access point is the heart of the wireless network. Mobile devices like laptops, desktops, tablets, and smartphones can connect via an access point for higher-bandwidth connectivity.
Access Point Vs Range Extender
An Access Point allows wireless devices to connect to a network. Access Point permits wireless devices such as smartphones, tablets, or laptops to connect to the web. It is an external device installed in a house and acts as a hub for all wireless devices. The Access Point connects to the home's main router and creates a private encrypted network. These Access points are best for homes and small businesses because of their reliability.

The Access Point is easy to set up and use. The Range Extender will increase your internet bandwidth. Range extenders are installed in the Main Room to access high-range internet connectivity. It is easy to set up and use. Range Extender is the perfect solution for routers with limited range. The Range Extender will increase your wireless network's coverage and cover your entire house. Compatible with all major wireless brands
Advantages and Features
higher coverage area than routers.
Cover longer distances.
Offers a Good management interface to the network.
The scalability rate is higher.
They are used for Commercial and domestic purposes. (e.g., schools, large enterprises, companies, and homes).
Low Price with measurable capacity.
The access point can connect to higher frequency devices.
Why Choose Green It Soluzione?
We are the best Used Cisco Access Point Suppliers and traders in Mumbai. These access points are beneficial and costly. Buying a new access point can increase your budget. You can try out the Refurbished Cisco Access point as our trained professionals refurbish these types of devices.

We have an expert team to repair old access points into new ones. Our workers replace non-working components and make these devices work like new ones. Our Customers are unable to differentiate between new and used access points. We guarantee the best performance of our machines. Green It Soluzione offers the best Used Cisco Access Points for sale at the lowest Price. Our network equipment also has Cisco Aironet 1800 Access Points, networking modules, hp workstations, aruba access point, and other items.
Call Now