If You are Worried about buying high-quality Used Servers at the lowest prices. Then you got it!!!.
Refurbished Servers Prices are incredibly high, but Green It Soluzione offers the best Networking machines and gadgets at the most affordable prices.
So if you want: Best Second-hand Cisco Firewalls.
Want to know complete attributes about these Servers, usage, types.
Follow the complete information.
A Complete Guide To Buy the best Refurbished Servers
A server can be classified as both a hardware and software server. These servers are used for sending and receiving data and resources among different computers. These computers are also called clients. These processes are assigned a name called architecture, called the client-server model.

Multiples clients can connect to a central server for sharing and receiving data or information. Operating system and application programs are the two most essential elements of Servers. Applications can run and perform various tasks with the operating system's help. These servers use requests and responses for communication between each other. Servers are the most reliable, secure, simple-to-use, and essential part of any network. A server can also serve as a backup of a network's data. These servers are equipped with High-grade software and operating system to guarantee high performance. Easy installation and quick deployment are possible with the help of the latest technology. These servers are easy to buy and affordable, so your data center can run at its best.

These servers act as a central point through which information is distributed. In short, a server is an electronic device that manages network resources and stores data. This Server is low-cost, low-power, and easy to maintain for organizations to share and store information. Green It Soluzione is the best place to buy a used server at a low price.
Checkout:
Low price Used and Refurbished Workstations
.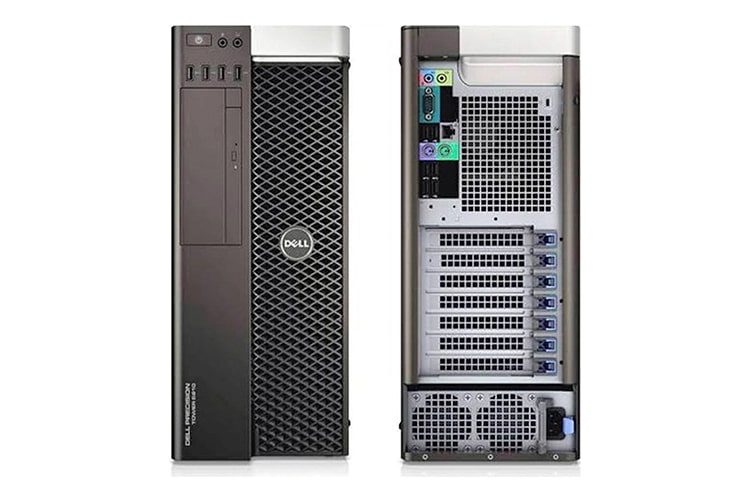 Second-hand servers
Second-hand Servers perform a similar function to new Servers. These servers are repaired and modified for reselling. Old and damaged components are replaced for reuse of this Server. A refurbished Server is not wrong when setting up an organization or home usage. Small enterprises also use Second-hand servers. Buy these Servers from trusted Green It Soluzione.

We have trained workers who analyze and repair this Server without any fault. Second-hand or Used Servers are worth it if bought from a trusted and well-organized Enterprise. Green It Soluzione sells old server computers, web servers, server cabinets, second-hand rack servers, etc., at low prices.
Call Now
Importance of servers in a network
The Server is an essential part of the Internet. It holds all data sent over the Internet. It is impossible to have an internet connection without Servers. The Server is the heart of a business.

It handles server loads web pages to email to applications. The business will crumble to a halt if the Server goes down. When choosing a server for your company, ensure you have the best and most reliable. There are many server options available to brands that suit your needs. It is scalable so that it can adapt to your business's needs. A server is a computer that provides a particular service to the network. The web server is the most common type of Server. The file server is the Server that stores, manages, and maintains data files. A database server stores and collects data.

Servers are equipped with multiple memory modules and high-quality storage . Many computers can access a server via the Internet. Servers are large and bulky so they can take up lots of space. Green It Soluzione offers many configurations and upgrades to fit your needs and keep your business running smoothly.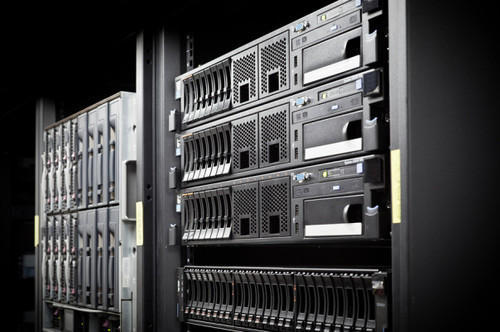 Applications of Servers
Database Servers
Database servers are a reliable and secure method to store and organize data. The Server is responsible for managing all databases, providing security, and running smoothly. The databases servers are great for collecting and storing data.

It can handle large amounts of data, and people can access it simultaneously. These servers are simple and elegant. Database servers are vital for data storage for the organization or company.
File Server
A file server can store multiple files in one location. The Server can handle all tasks such as sharing and storing files. Various companies use file servers to keep all the files of their employees. These servers are reliable and do not require constant maintenance.

These file servers are accessed from any computer connected to the Local area network. It is the fastest way to store and retrieve data.
Printer Servers
Print servers allow printers to connect to one Server on a network. Multiple computers can connect to these servers. This Server will enable printers to be accessed from any computer connected to the network.

Printers are shared among various computers. Print servers are used to centralize these printers. These servers should install in an office, such as in a server area.
Application Server
Application servers are designed to allow applications to store and retrieve data. The Server executes the application's data after they are compiled. This Server provides the computational power to run applications and support multiple users.

These servers can handle large loads of different applications. These servers act as an interface between the user and operating systems.
Proxy Server
The Internet is your best resource for information. Data breaches are more frequent when you connect to the Internet. Proxy servers are a mediator between the Client and the Server. Proxy servers will accept a client's request and conduct a security inspection.

If the request is not harmful, it will forward it to the correct Server. It is intended to handle dangerous web traffic. Proxy servers are used in firewalls.
Mail Servers
A mail server is a computer that manages outgoing and inbound emails and stores messages. These mail servers can access any email or webmail to store messages. Any business needs a reliable email server.

No matter how small or large your business is, you can find the right solution. This Server can also send and receive messages from other mail services. Gmail, Proton Mail, and Zoho are some of the most popular mail servers.
Web Server
A web server is responsible for hosting and distributing web content and pages to the Internet. It is software that accepts the Client's request with the help of a network protocol called i.e. HTTP.

When a user wants to access any resource available on the Internet, a web browser requests it to the Server. Then the Server responds to the browser with the content or an error message.
Refurbished and Branded Networking Devices
Green It Soluzione offers New and Refurbished Networking Devices at a great deal. We offer a wide range of servers and other networking appliances.

These devices are used but modified and repaired by our professional workers. We maintain the quality of our products to ensure long-life working.
Lowest Price and delivery
We offer networking equipment and gadgets at low prices. To sell high-quality, low-priced servers and other networking devices, we keep our margins as small as possible. Quality is not sacrificed just because it's cheaper.

The products are delivered quickly by Green It Soluzione. All customers and clients are eligible for low transportation costs. We strictly follow the packaging rule to ensure that the product is not damaged.
After-Sales Repairing and Servicing
Green It Soluzione provides the best after-sales repair services. We will repair or polish any product that needs it. To avoid unnecessary costs and waste of money, buy refurbished Cisco switches from a trusted seller.

We offer repairing and configuration services even after the product is sold out. Our professional will arrive at your doorstep and ensure to solve all your issues. We sold out used servers for sale at the lowest cost in Mumbai.
Why Choose Green It Soluzione?
We are the best Used Server Suppliers and Traders in Mumbai. The Server is an essential deices for small and large enterprises. They are used for heavy-work load sending and receiving data.



These servers offer high transmission data speed. Hence the quality of these servers matters a lot. Green It Soluzione offers the best-Refurbished Server at the Lowest Price. Now the question arises Why buy the Second-Hand Servers. If you have a well-organized budget to purchase this Server, you can buy it. But for small and Startup organizations, Second-hand Servers are a great option. If purchased from a trusted organization, second-hand Servers also offer excellent functionality and reliable performance. We have experienced workers to repair these servers and make them as functional as the new ones.

We always test our devices before selling out to customers. Our products are reliable and offer tremendous speed and performance. We do not charge extra fees for after-sales service. Our Workers configure these servers on a low budget. Cisco line cards, firewalls, routers, and other networking equipment are also available. Our network equipment also has Dell rack servers, hp servers, hp workstations, cisco interface cards, and other items.
Call Now